Drive and control
Industrial high-speed doors
---
  MTZ
Designed for difficult working conditions and requires no maintenance. Engine power 0.55 kW and torque 40 Nm.
It has an integrated safety device that stops the engine in case of failure.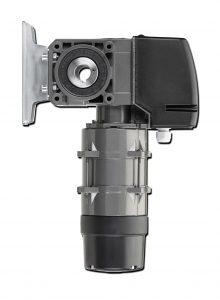 Control unit CS 310
The CS 310 control unit allows easy system control and is standard.
External control unit functions and benefits:
Programming using the 3-way navigation key on the clear text LC display
Convenient programming of digital limit switches on the control unit itself
Various connection blocks for connecting control devices and safety devices
Integrated error log
4 programmable relay outputs and two programmable inputs
Integrated MS-BUS interface for connecting expansion modules
Integrated protection for the second shutdown option is built-in as standard
Powerful power supply for other devices (24 volts DC / 500 mA)
FU motor versions are automatically recognized by control and special functions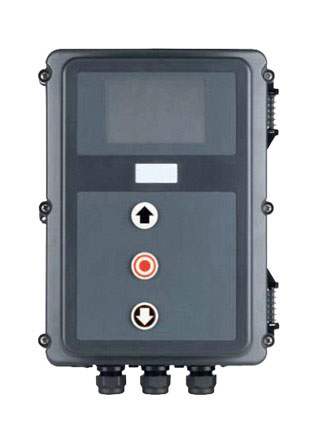 Manual command
In the event of a power failure or power failure, the drive can be operated manually using a hand lever or chain.

---
In the basic version, the door can be opened with a button on one side. In practice, due to the purpose of the door, the so-called. fast passage, different door operation management options have been developed, depending on the needs of the clients, the applied internal transport technology inside the hall, and the wishes of the customer. Here are the following additional ways to control the door:
Wall button
Suitable for installation on the other side of the door, for pedestrian entry-exit. An up-stop-down key is available, as well as a locked key, up-stop-down-key.
Remote control
The most common way of control for forklift drivers. The set consists of a universal receiver two-channel D343, type Marantec, and transmitter D304 / D302
Radar (motion sensor)
A control mode that provides different models of automatic door control depending on the needs of the user. The device detects movement in front of the door, and sends a signal to open it. After passing, the door closes automatically.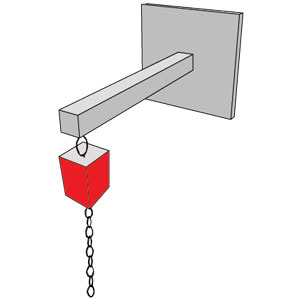 Microswitch for move
Pulling the chain activates the switch. This method is suitable for pedestrians and forklift drivers, where the triggering is done from a greater distance, up to 1.5 m. The set contains a microswitch on the move and a console for carrying it
Metal detector (inductive loop)
A method that is intended exclusively for forklift drivers, because it does not react to pedestrians. It is installed in the floor (concrete), in previously excavated small grooves of channels, in which an inductive loop (cable) is placed, which detects metal objects (vehicles), and sends a signal to the door opening command. Closing automatically.